Oak Heath is a distinctive place where you can learn a new skill through our oak framed courses, commission a bespoke structure or simply be inspired by the surrounding fixtures – all of which have been designed and constructed by our experts at Oak Heath.
We provide professional oak framed courses in the art of timber framing. Learn new skills and find your passion for building from our timber framing experts at Oak Heath.
Our team has thorough knowledge of traditional and modern heavy structural timber frame design techniques, drawn from significant practical experience. Our frames incorporate appropriate traditional joinery, contemporary techniques and materials that comply with modern building standards.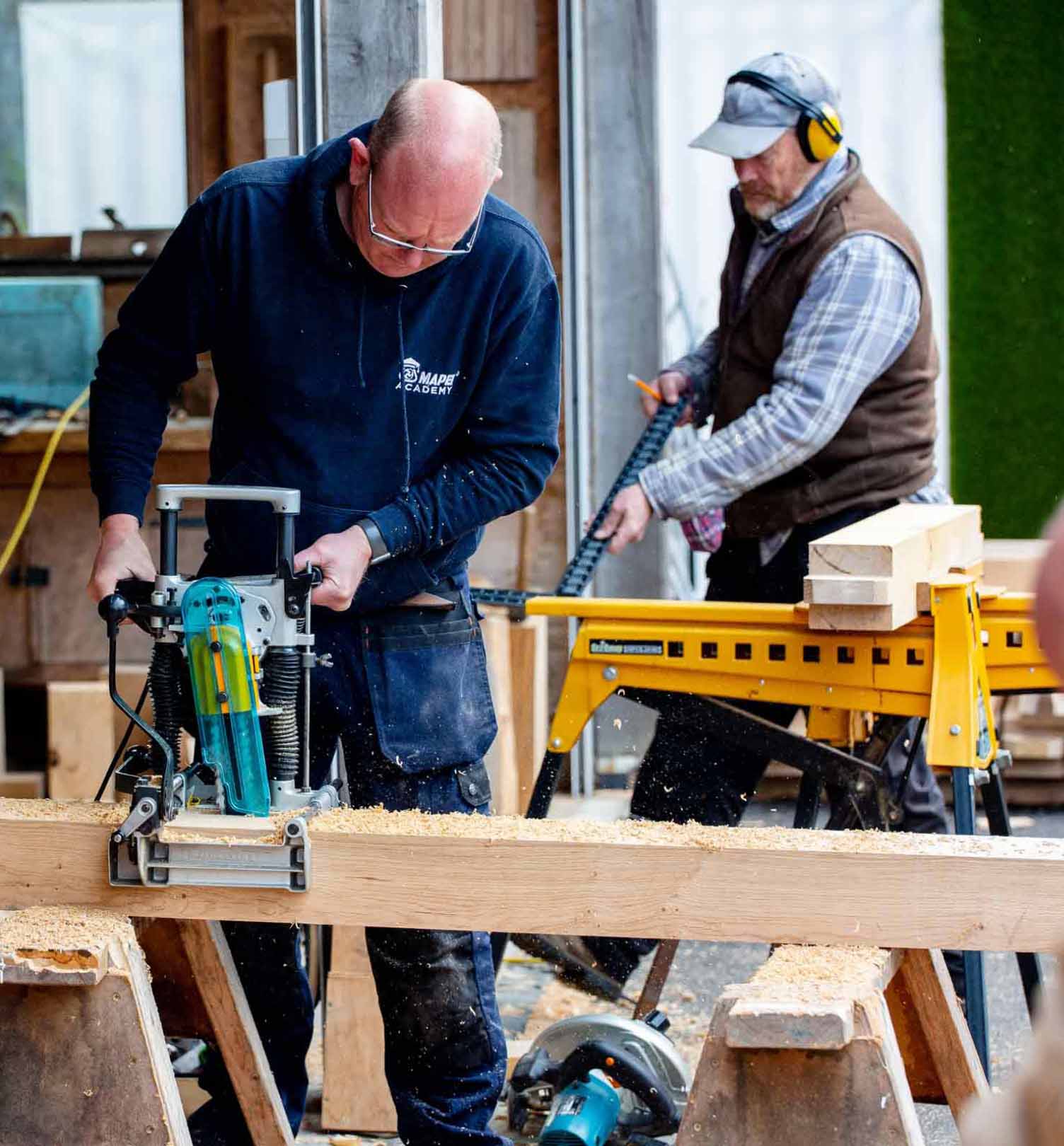 Oakheath is not just a place to learn new skills, it is the perfect backdrop your next retreat or educational break. Contact us to learn more about our courses, accommodation and availability.
Learn more about our Courses here, including our Bespoke course – learn the skills to build your own projects.
There was always a happy, but 'all-action' atmosphere when the Oakheath team were on site."
Read our testimonials from past Oakheath students here.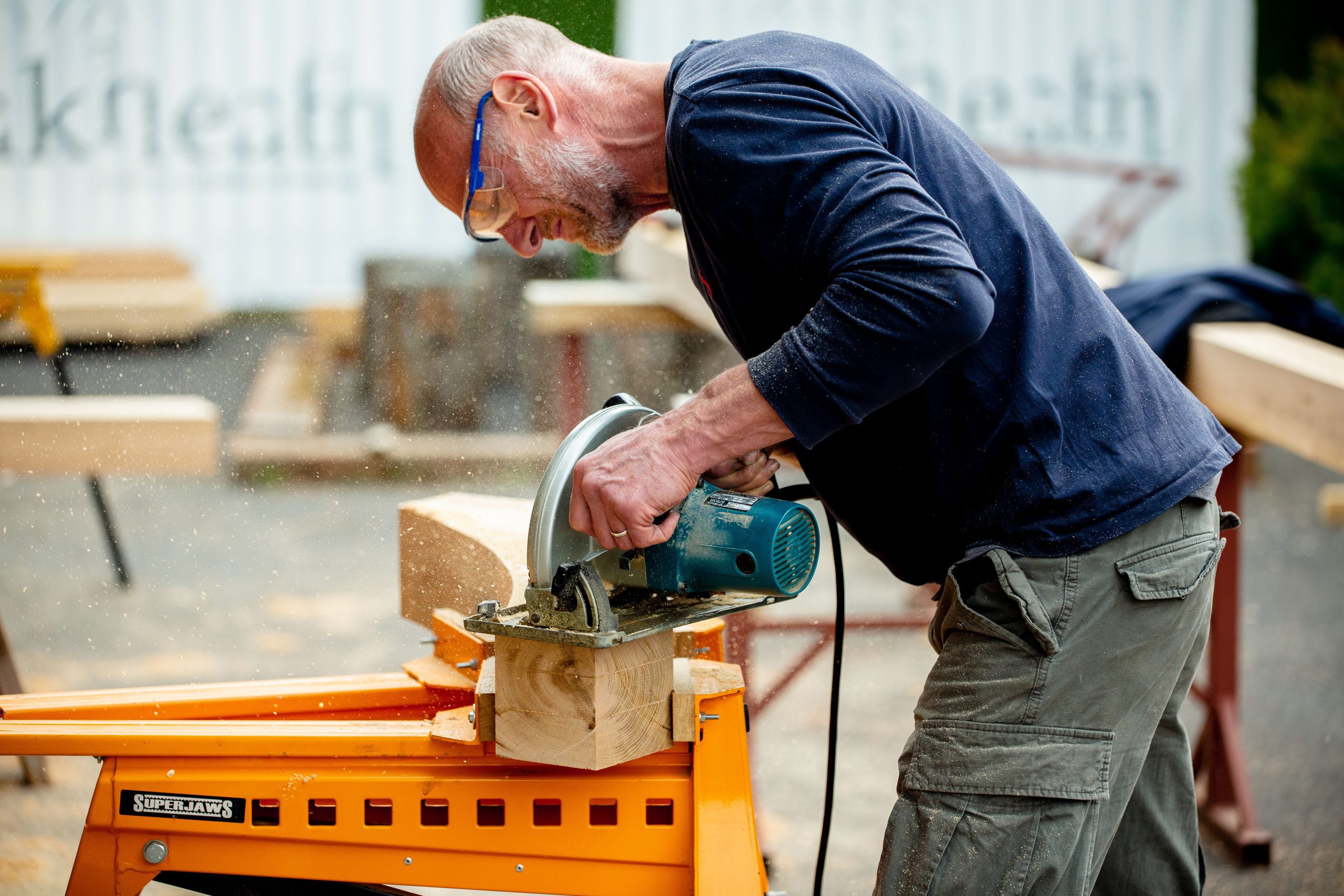 PROFESSIONAL OAK WOOD BUILDS
Our portfolio ranges from oak frame houses, oak frame garden rooms, oak frame conservatories, oak frame summer houses, oak frame outbuildings, follies; and timber frames for commercial and domestic projects nationwide.
Our timber frame buildings are prepared by our on-site skilled craftsmen, who mark our and cut all joins by hand. Once cut, our team will raise your frame on-site. We source UK and European oak from sustainable sources wherever possible.
Learn more about our Services.
Where it all began…
At the tender of just 16, Adam Baker started working for Acton Scott, a working farm based in South Shropshire. At Acton Scott, Adam was introduced to Keith Crane, who soon became his professional mentor. At this time, Keith held over 20 years' experience as a woodwork technician and soon saw the potential Adam had to become an expert within the trade of woodcraft. A great friendship was soon established, and Adam worked closely with Keith to learn and hone his craft.