student testimonials
Learn about our student's experiences on a timber framing course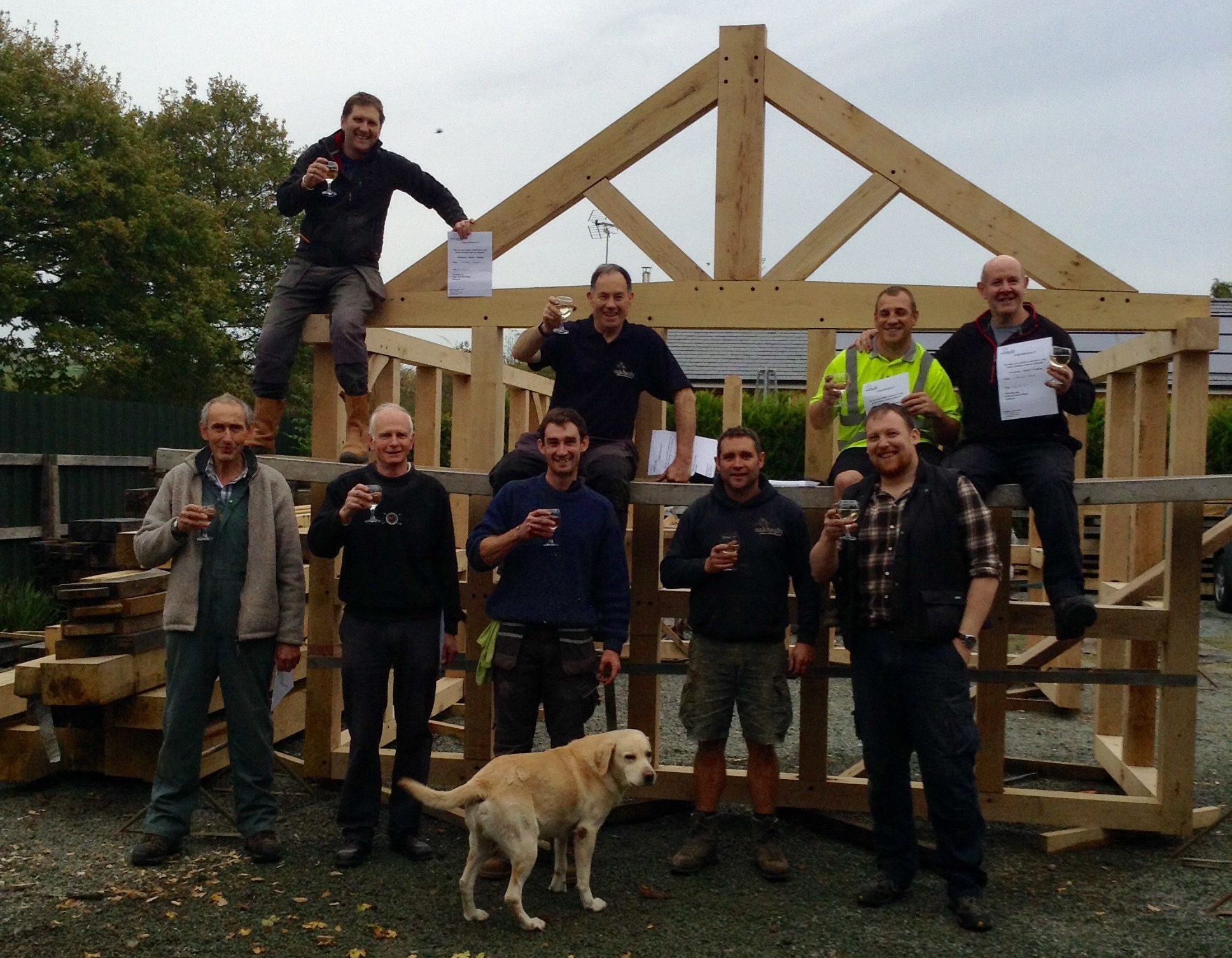 Adam was both conscientious is his hosting and rigorous in his approach to teaching. Both Adam and Rachel have built a beautiful and established site in an idyllic setting. The course exceeded all our expectations and has inspired us all to think more about the value of timber frames in our communities. Thank you!
We booked with Oakheath for a bespoke timber framing course and had the most fantastic week! Initially I was worried as I haven't done a huge amount of woodwork before, but Adam started with all the basics giving us a good level of understanding before getting into the practical side of things. He was incredibly patient and taught us well, and it was amazing to see our completed timber frame by the end of the week. Rachel and Adam were amazing hosts even joining us for a campfire one night! The food provided for lunch each day was incredible and the accommodation provided was perfect, thank you!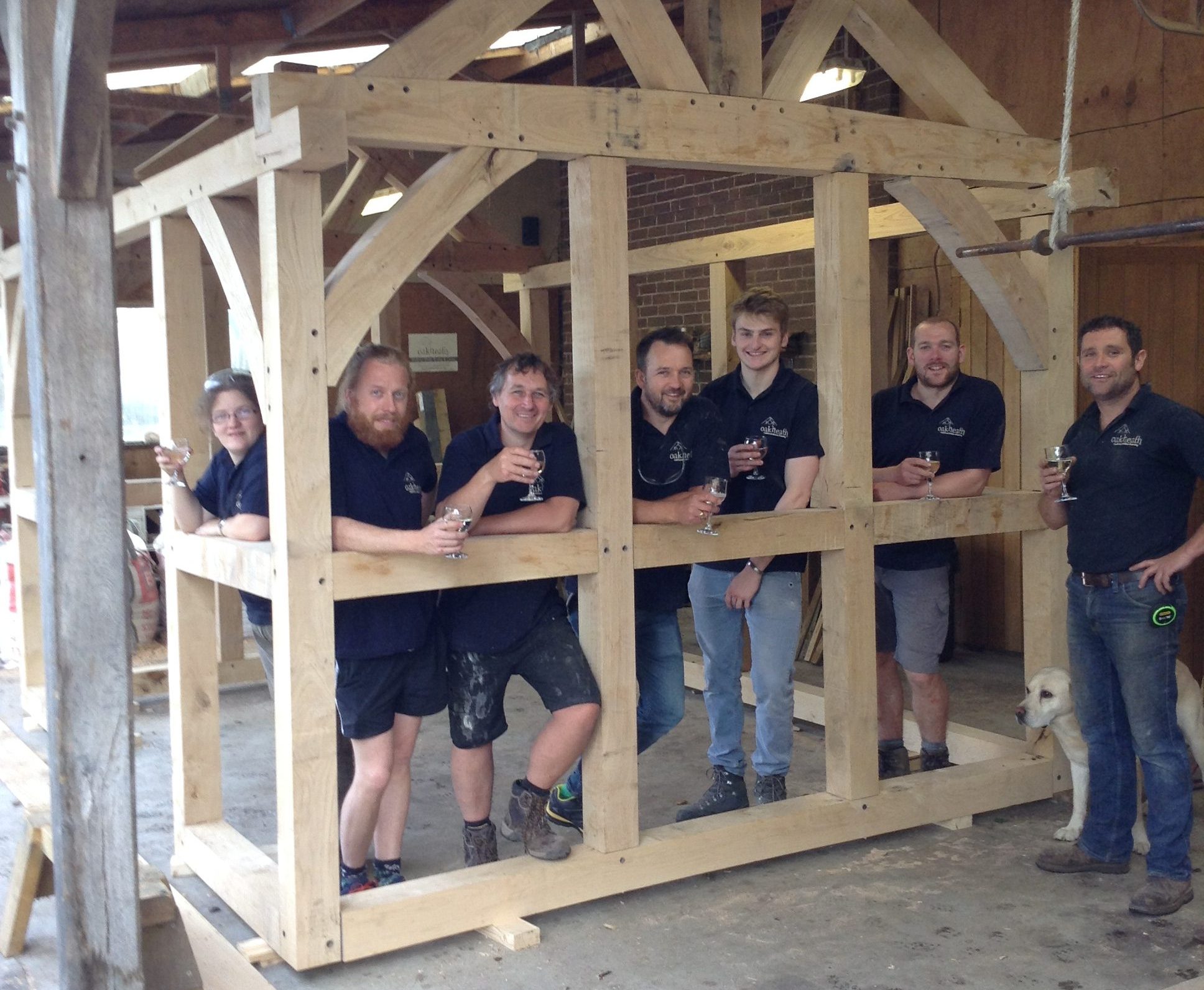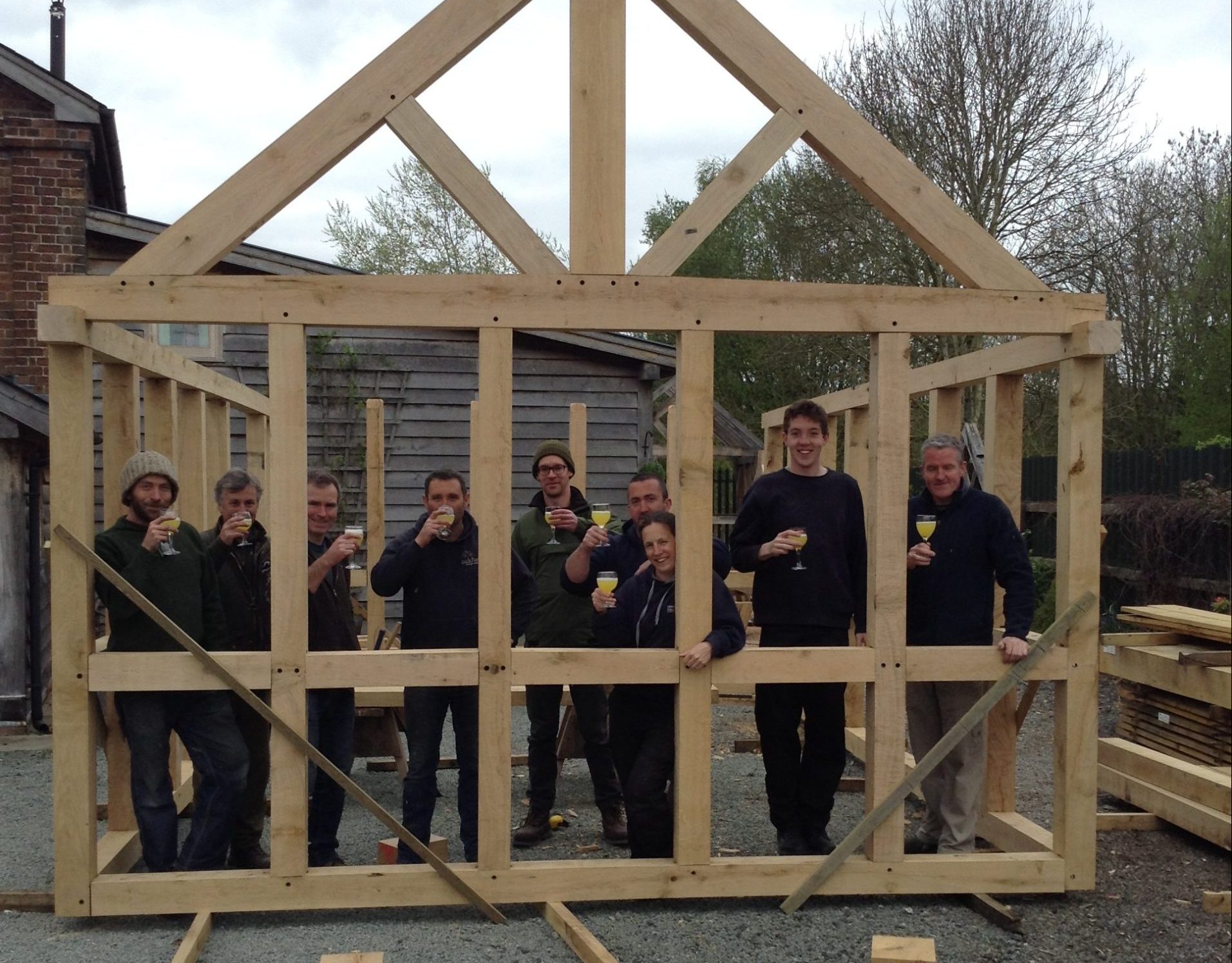 Love the location, Adam is very good at teaching and Rachel's outstanding food – you won't go hungry!
The timber framing course at Oak Heath was an excellent opportunity for us to learn more about wood and Timber frame Building. Adam is a very patient mentor and tailored his teaching perfectly for each skill level within our group. Not to mention the frequent biscuit and brew breaks, paired with awesome food from the café for every lunch.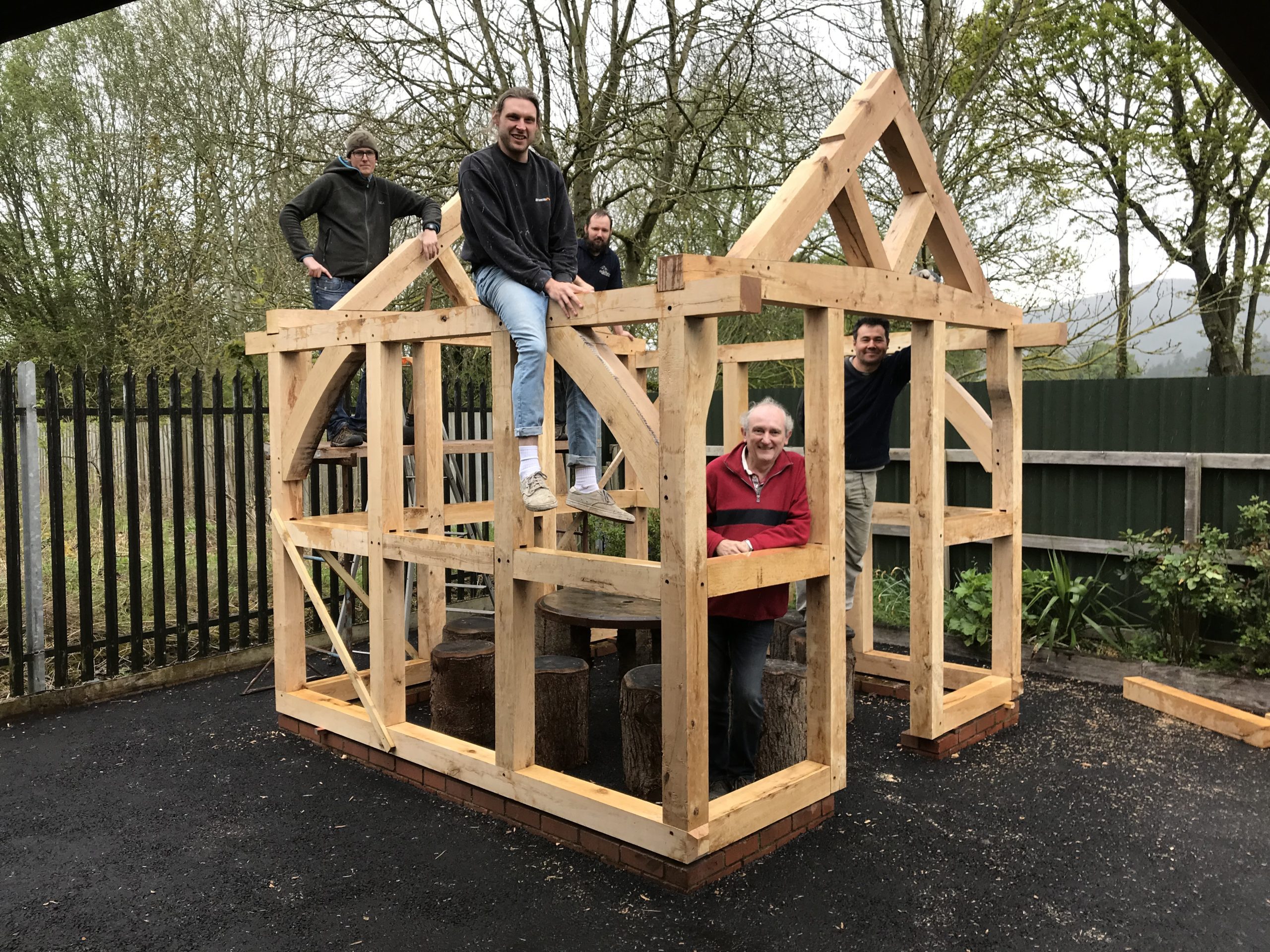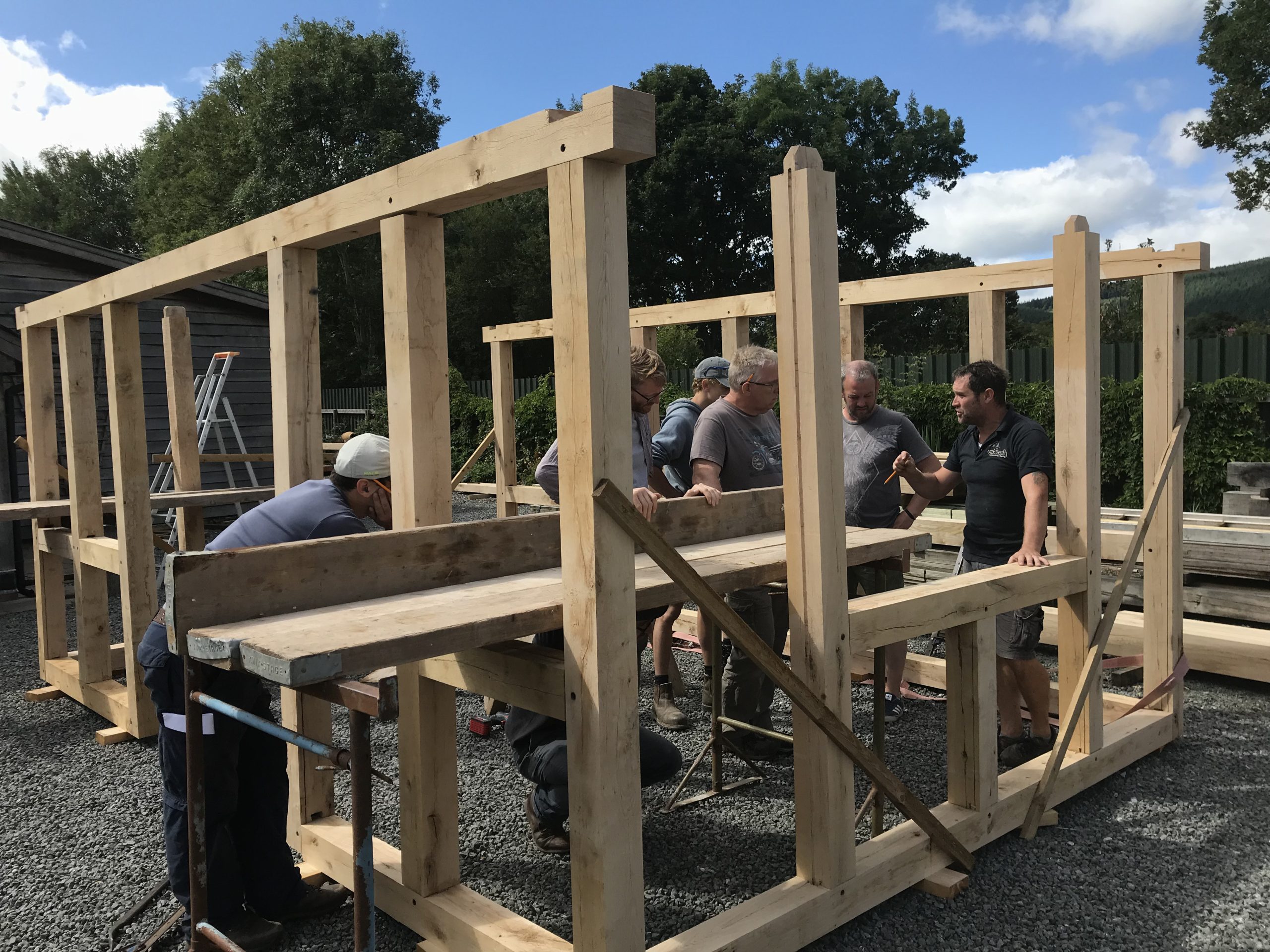 I had an amazing time at Oakheath and left having learnt more than I ever expected to and having built something I didn't think possible. Adam was a great teacher who was always willing to answer any question, while Rachel is an equally amazing baker, ensuring that we were well fed the whole time. There was so much to do in our free time that we did something different every night, all of this made for an unforgettable week.
Truly an amazing week away from the stresses of life to enjoy a beautiful craft, the great Shropshire hills and delicious food! Every day was filled with activity on the course and new things to learn, whilst the free evenings were still warm and bright enough to go and explore the local area. An excellent and well-designed course that will not disappoint anyone!