BESPOKE COURSE
A unique experience to unleash your creativity.
We'll tailor a course to your exact requirements, leaving you with a thorough knowledge of what tools you need to use
If you're looking for bespoke oak training courses but haven't found one that's quite right for you, and your project plans, we can provide you with the right course.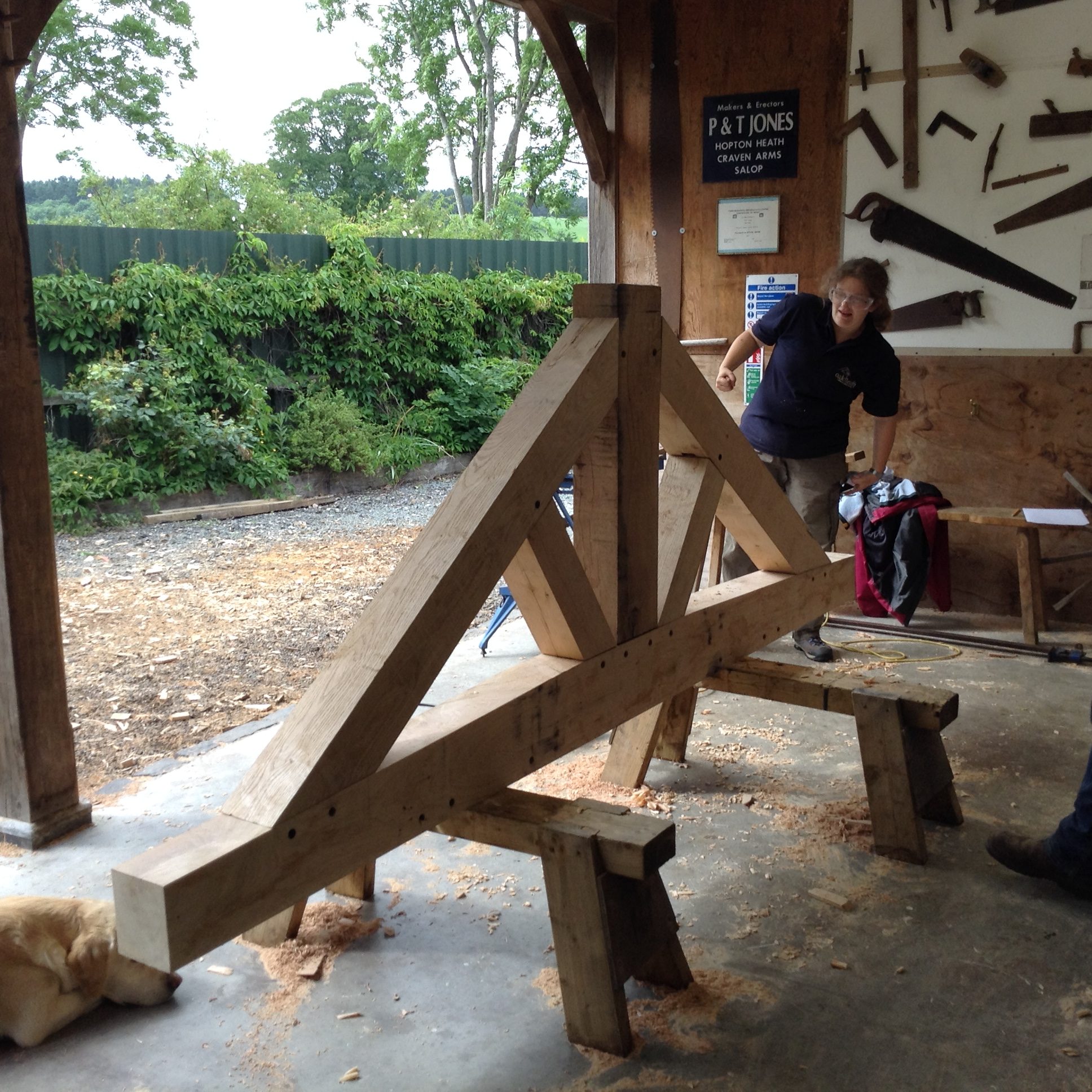 We'll tailor a course to your exact requirements, leaving you with a thorough knowledge of what tools you need to use, the best materials to construct with and the techniques required to create your exact project to the highest quality finish.
At the end of your course, you will go away with a bespoke oak timber product, made by your own hands, and the expertise and knowledge required to work on your desired project at home. Whether you're looking to build your own summer house, garage, studio or anything else; we can give you the skills you need.
Bespoke oak training courses at Oakheath last up to 5 days. However, the course workshops, guidance and time required is completely led by you. We can cater for up to 8 people per course, giving each student individual attention. The course is a great experience for team building, small professional teams, or amateur woodwork enthusiasts.
Typical oak training courses would be structured a little like this:
Day 1
An introduction to the tools you will be using and the materials you'll be working with. You'll also receive demonstrations of the key techniques and skills you may need for your specific project. A scale model of your project may be constructed so it's clear exactly what goes into the process.
Day 2
You will start to put into practice the techniques demonstrated in the previous classroom setting. This typically includes applying practical knowledge, such as creating mortice and tenon joints, or other essential skills for your build.
Day 3
You will learn how to professionally design elements of your build, such as the joints, and how to craft these using hand tools.
Day 4
You will learn how to safely use power tools, including mortisers and circular saws, using them in the same way you would for your own project.
Day 5
You'll construct your oak timber project using the skills and tools you have practised over the previous 4 days, with a finished, constructed project at the end.
All bookings for the bespoke timber frame course include facilities, equipment and refreshments, supplied by Oakheath. This includes a lunch, tea and coffee and soft drinks served throughout the day. Please note that attendees will be required to supply their own breakfast and evening meals.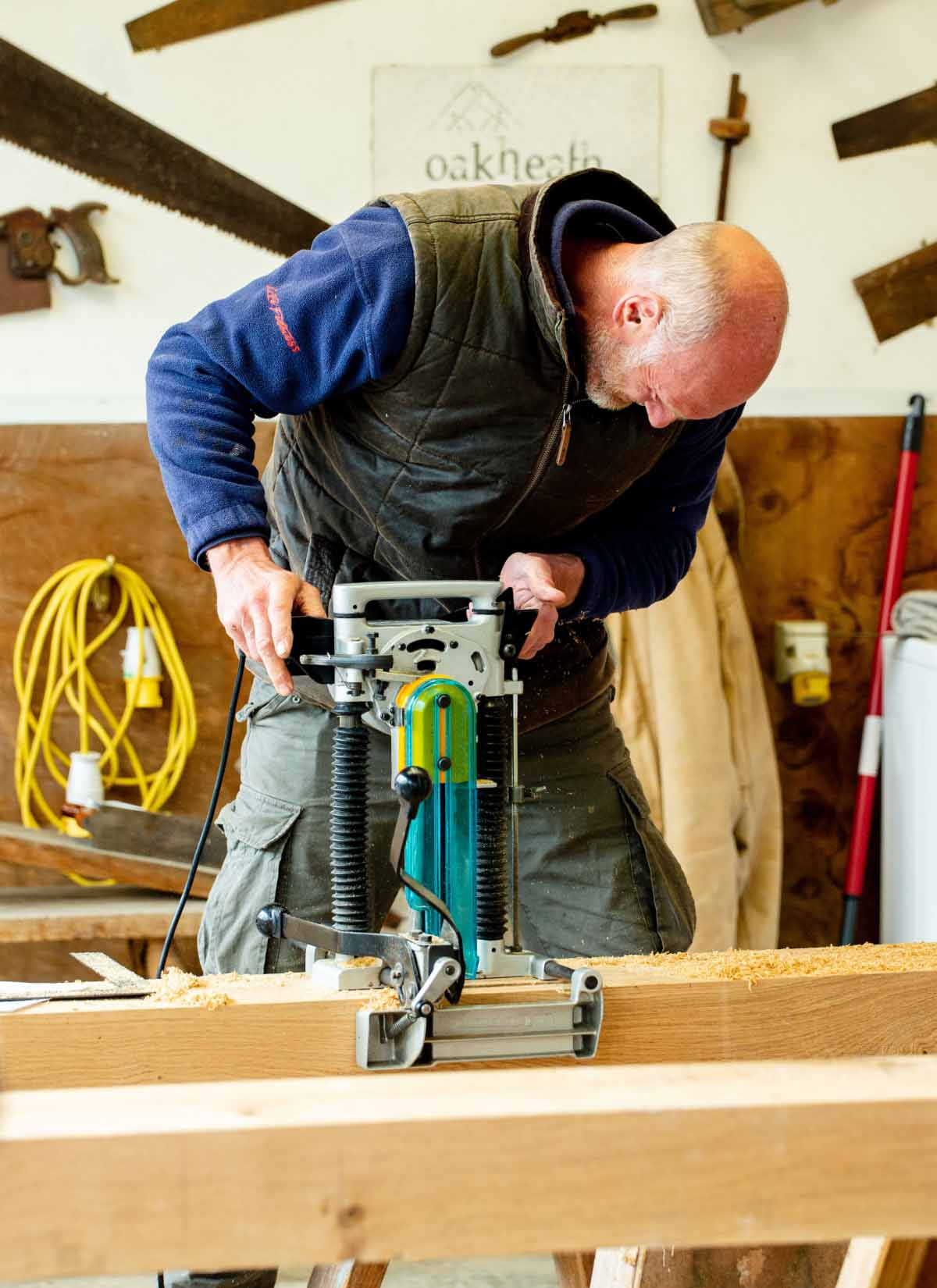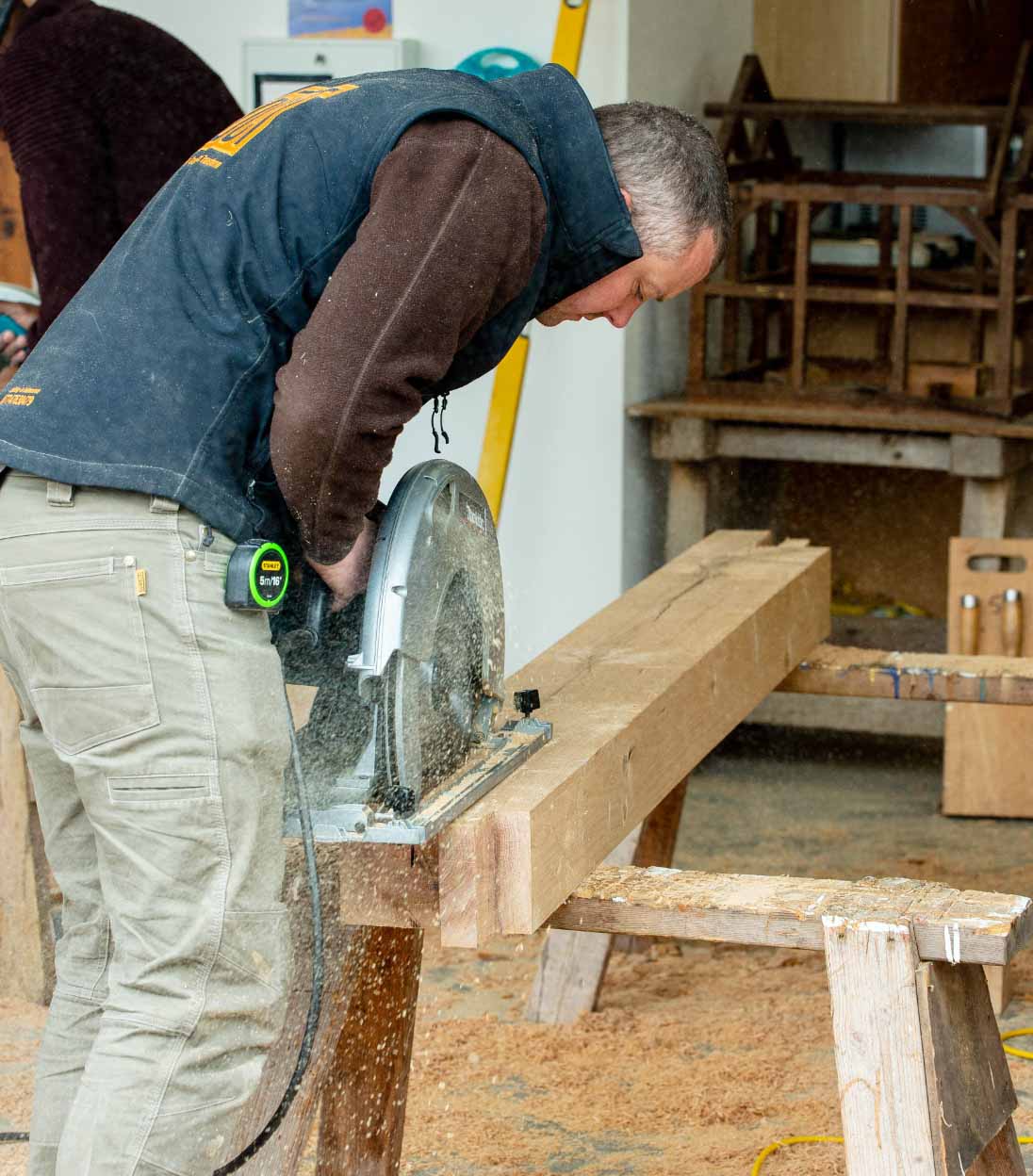 Not based within the local area?
Accommodation is available onsite from Wood'n'Ribbon, including a self-catering apartment (for up to 2 guests), glamping pods and camp site. Find out more here. We also have an on-site bar and bonfire lounge for you to enjoy during your time with us.
HAVE AN EXCITING PROJECT IN MIND?
We also have a 5-day course available, giving you the knowledge and experience to help you complete your own future projects. Learn more about this course here.