5 Day Timber Framing Course
Bring your own ideas to life.
Equipping every person with traditional woodworking skills
Here at Oakheath, we are experts in traditional timber framing and traditional woodwork craft. Our 5 day framing timber course, held in a workshop environment, provides you with the skills and tools to help you complete your own timber wood projects.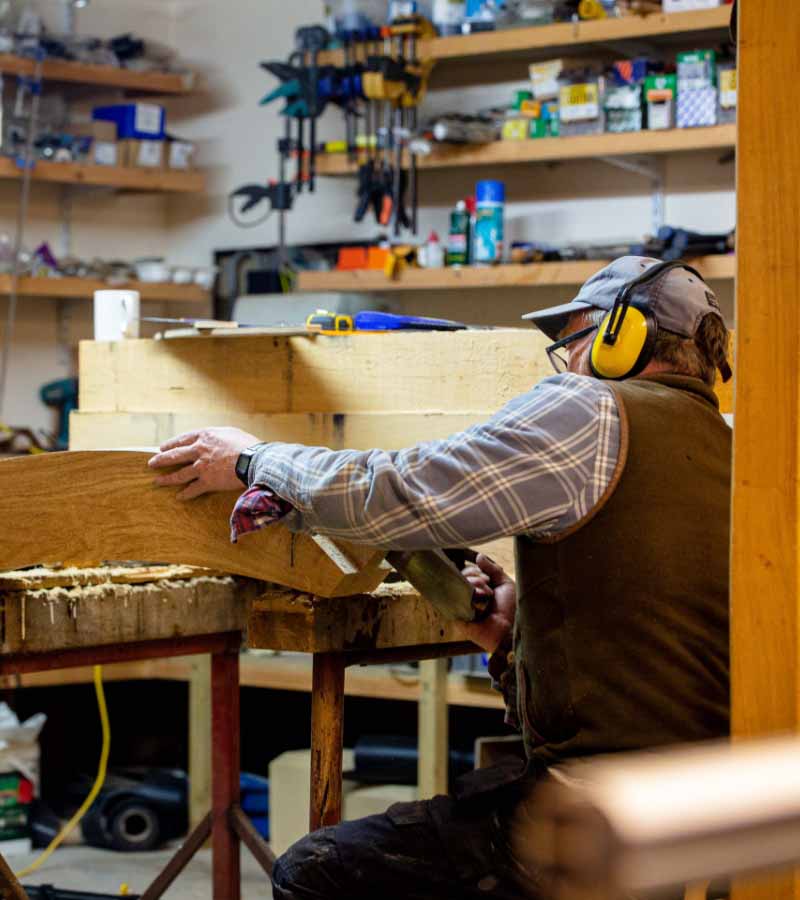 Led by our team, with years of expertise in various aspects of woodwork, each course caters for up to 8 people and starts with the aim of equipping every person who attends with traditional woodworking skills.
Our 5-day course is a great way to be creative in a completely different way, combining design and logistics with hand-on crafting. This is a great course to enjoy as a couple, with a group or friends or as an investment in some quality me-time.
At the end of every course, each student will have contributed to a project, with a completed build, in the form of an oak timber framed building.
The typical structure of the 5-day timber framing course includes:
Day 1
This will be an introduction to the tools, the properties of the timber and the techniques that will be used in the project build. This includes making a scale mortice and tenon joint and would traditionally be draw pegged.
Day 2
Course attendees will start to put into practice the skills and techniques previously learnt, such as the mortice and tenon joint, on a full-size timber frame project. This includes marking out and cutting various joints.
Day 3
The third day focuses on using hand tools to mark out and cut out the joints, creating the different joints required for the project.
Day 4
The fourth day is designed for attendees to work with power tools, creating the joints and different elements of the build. This includes working with tools such as chain mortisers and circular saws, and all course attendees will have the opportunity to do this.
Day 5
The final day focuses on working on the actual frame and construction of the build. This includes marking out and machining a truss, as well as the assembling of the building.
At the end of your 5-day course you will have not only learnt a wide range of skills that you can use for your own projects, but you will have also put them into practice! Throughout the duration of the course, you will work alongside your fellow candidates to construct an oak structure, such as a porch or garden room – we'll reveal what we'll be building throughout the week on day 1 of your course.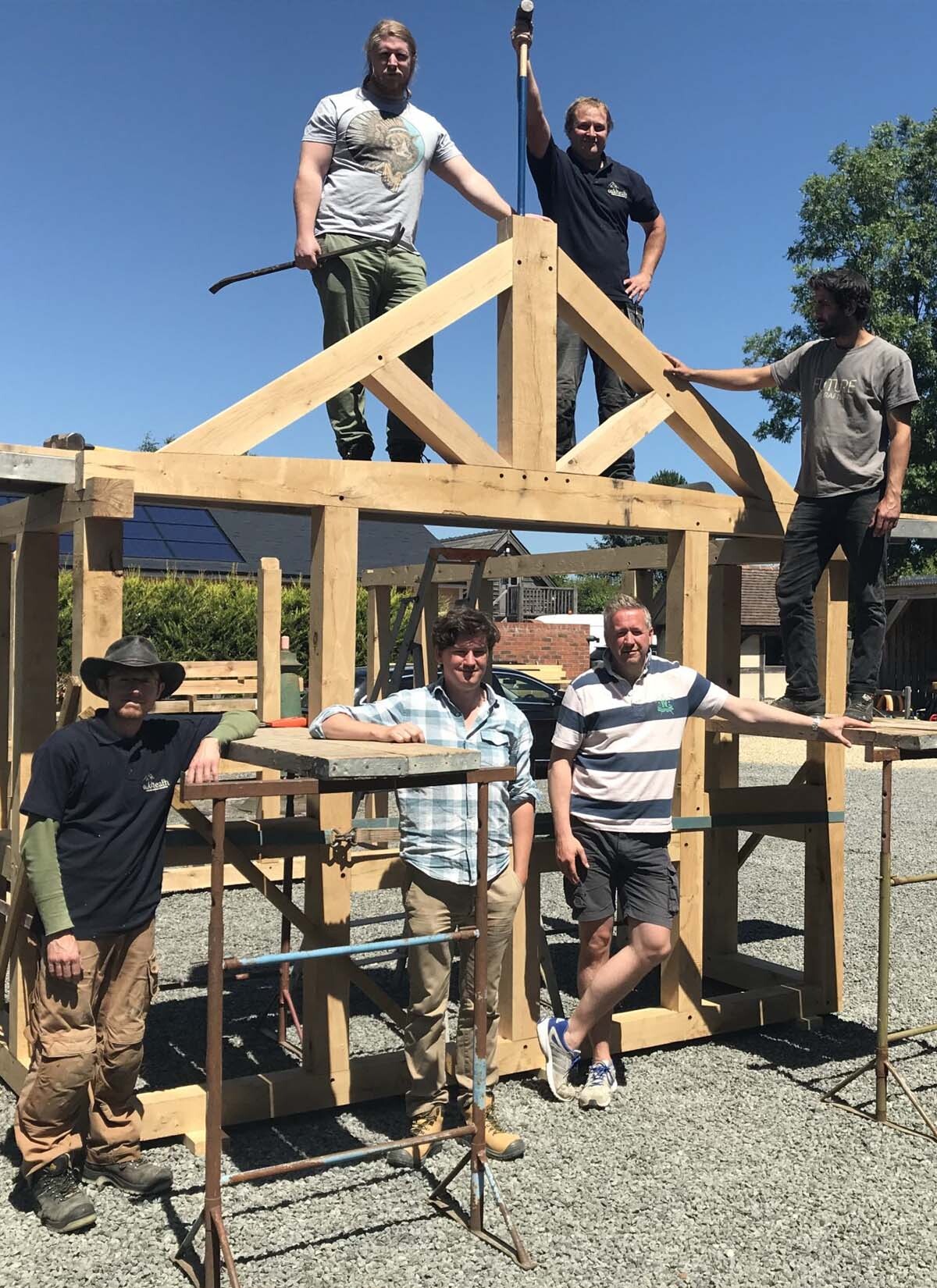 All bookings for the 5-day timber frame course includes facilities, equipment and refreshments, supplied by Oakheath. This includes a lunch, tea and coffee and soft drinks served throughout the day. Please note that attendees will be required to supply their own breakfast and evening meals.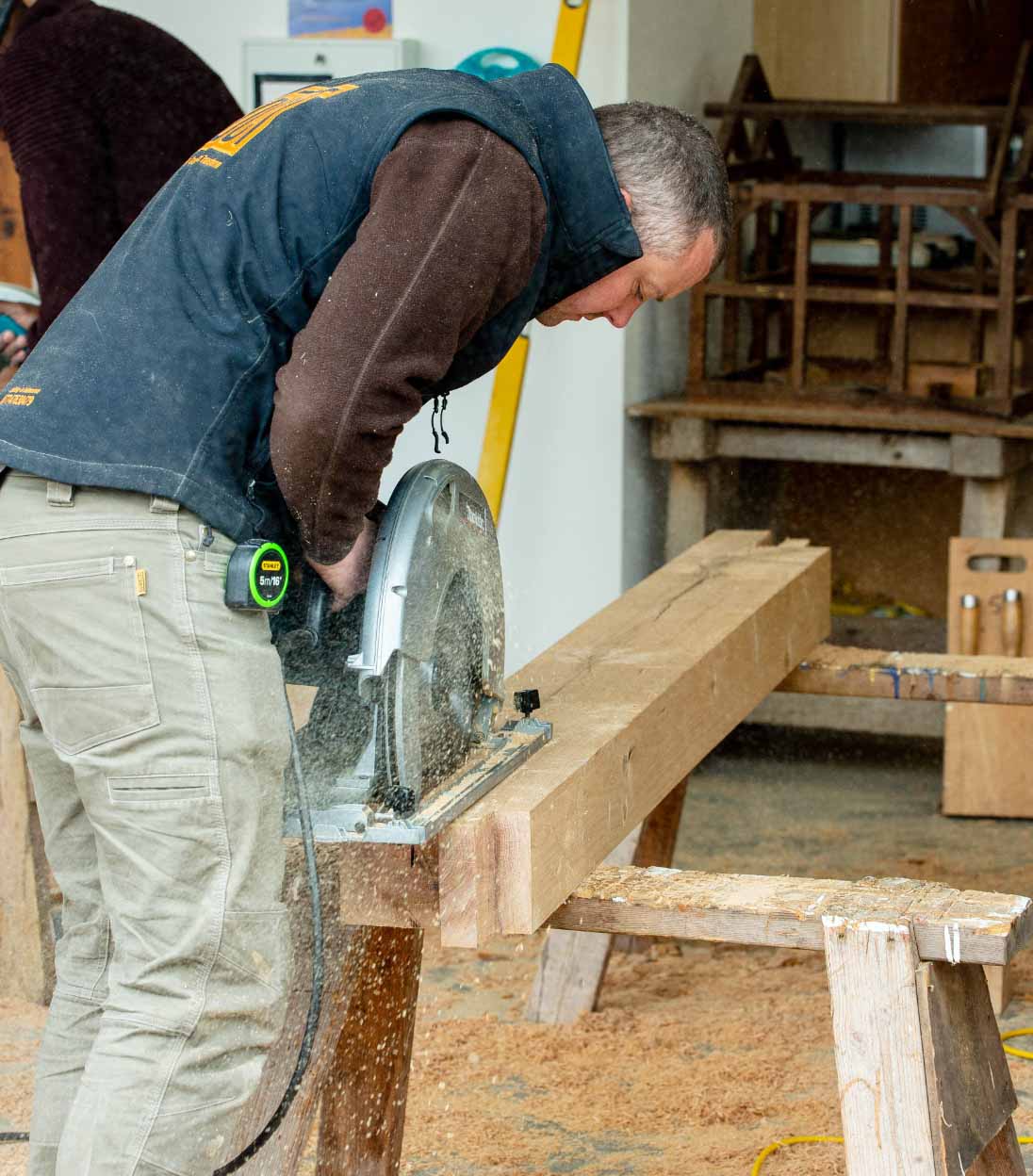 Not based within the local area?
Accommodation is available onsite from Wood'n'Ribbon, including a self-catering apartment (for up to 2 guests), glamping pods and camp site.
Find out more here
. We also have an on-site bar and bonfire lounge for you to enjoy during your time with us.
HAVE AN EXCITING PROJECT IN MIND?
We also have a bespoke course available, giving you the support and guidance needed to complete your own project. Learn more about this course here.